I was tasked with redesigning the company's image of a local Real Estate firm. They introduced us to their old branding and image and wanted a spin on their existing dark theme, to transition into a light theme with more white and light grays. We benefited from their logo color, green, which was very compatible with the light theme they wanted so they chose not to change the logo mark or logotype. We opted for vertical layouts in their main medium of communication, which is digital marketing brochures, with a clean minimalist look that allowed the often colorful and dynamic property photos to stand out and do most of the talking.
The clients were very pleased with the results, and we also redesigned their image over social media, their website and all third party platforms they utilize.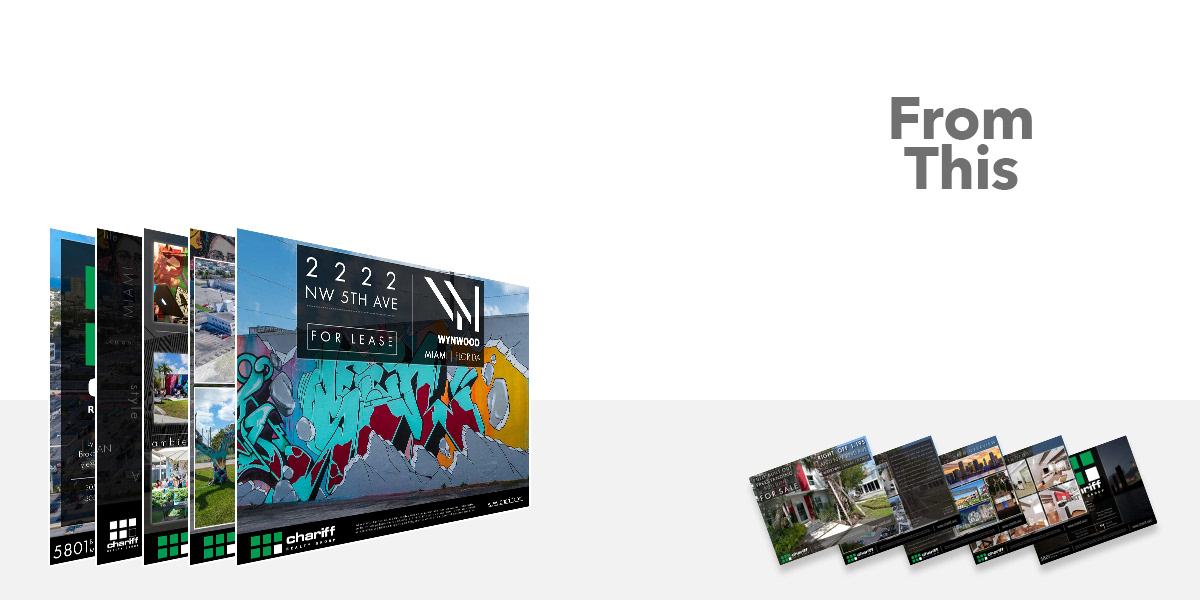 This company is very professional, yet bold and personal with their clients, so we needed a font that could be used as both; display for headers, sub-headers, as well as for main content, etc. we opted for Avenir, which is a san sheriff font very similar to Arial but we appreciated some of the letterforms in capitalized form so we chose it as the company's main font, replacing Proxima Nova which was their previous font.
For their branding, since we understand they are a real estate company who uses a lot of aerial photography for outlining property lines, areas of interest, etc., we chose a very strong but neutral yellow, almost golden, to highlight things on the maps. This yellow allowed to create a balance in the photos which often featured a lot of green for the trees and such, so it would make sense to create visual contrast with a color that would not interfere with either the greens of the land, the blues of the sky, or the more colorful buildings.
For other miscellaneous aspects such as, email campaigns, social media posts, or for announcements such as when properties where leased/sold, we opted for a deep red that captured the viewers attentions easily, while directing them immediately to the content. We also made sure this red was fully compatible with the blacks, grays or whites being used throughout the branding and marketing material without being too loud or offensive to the eye.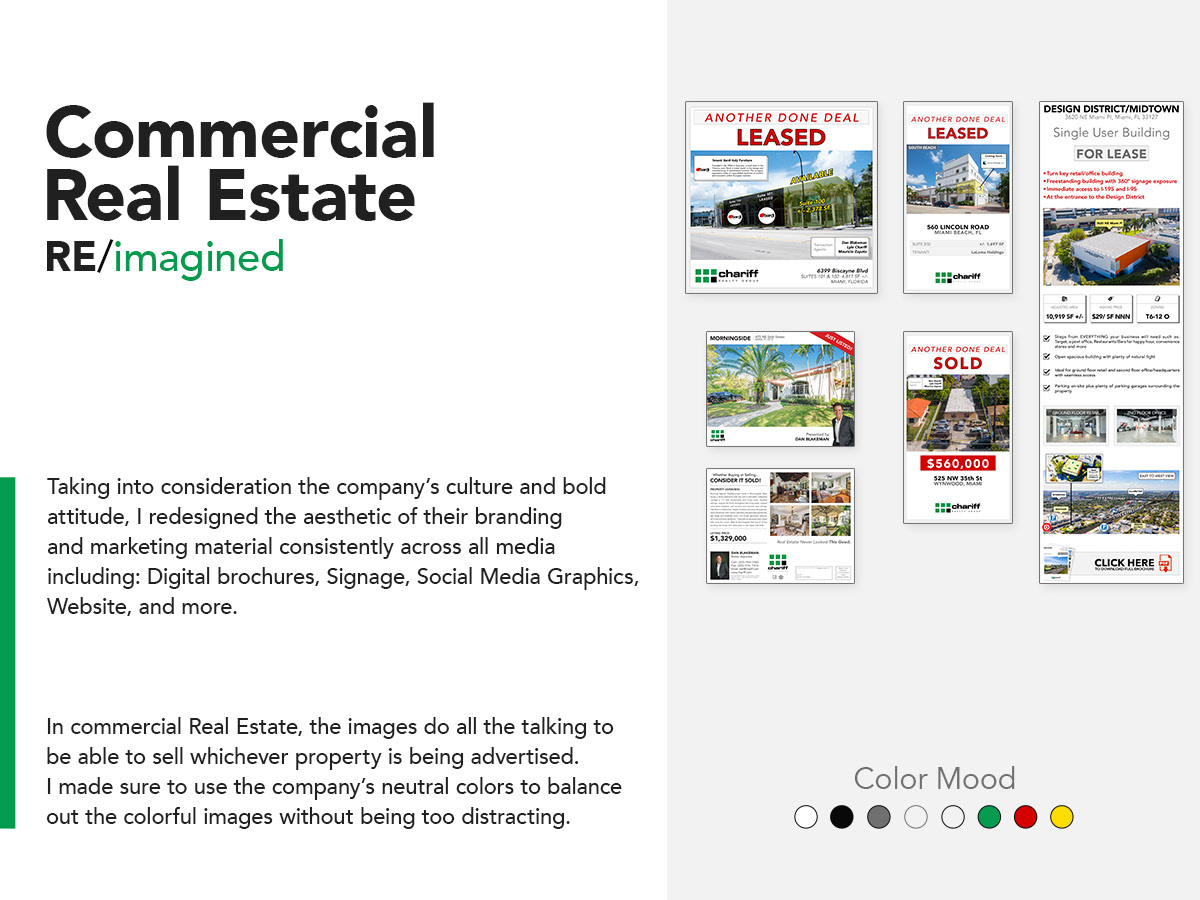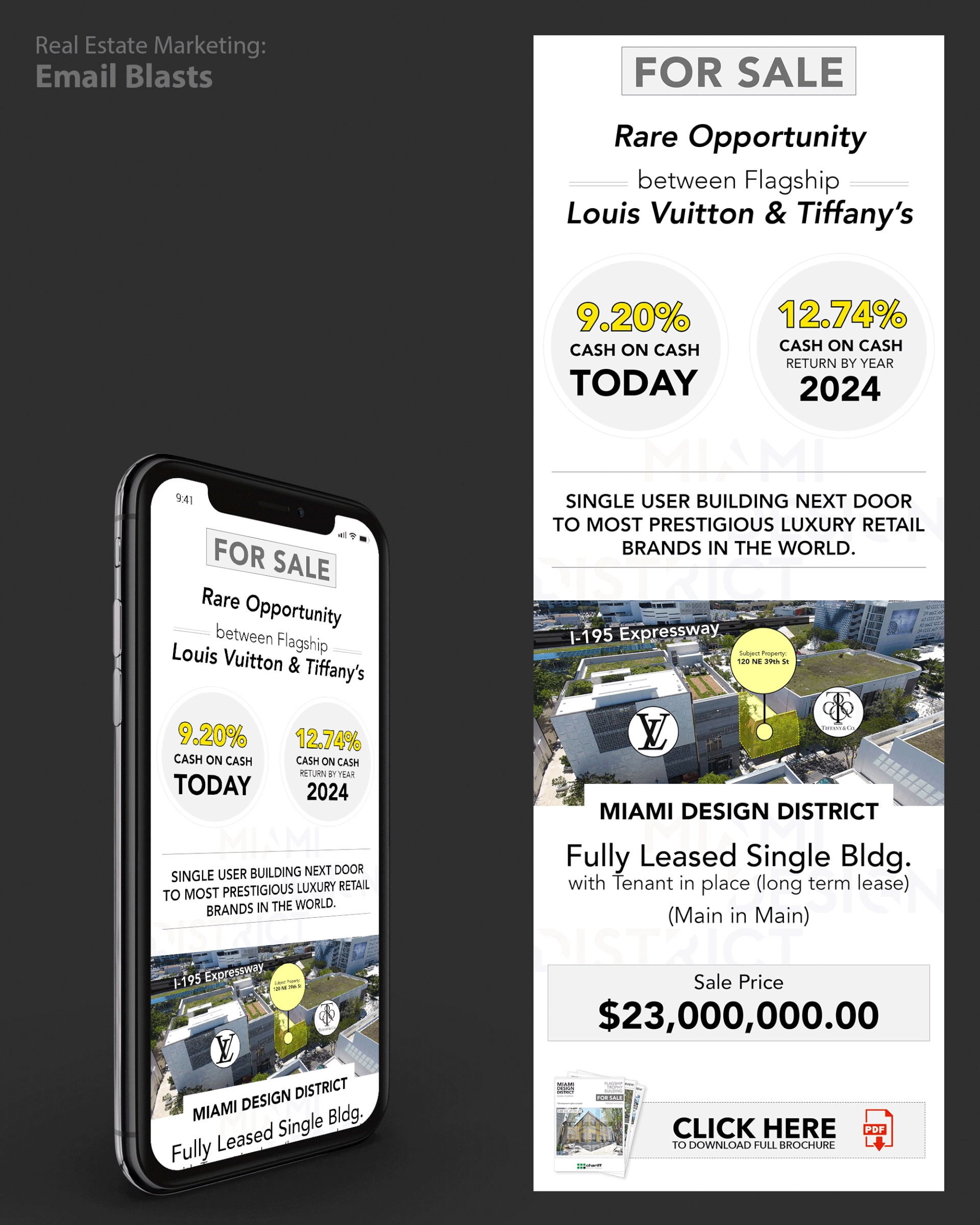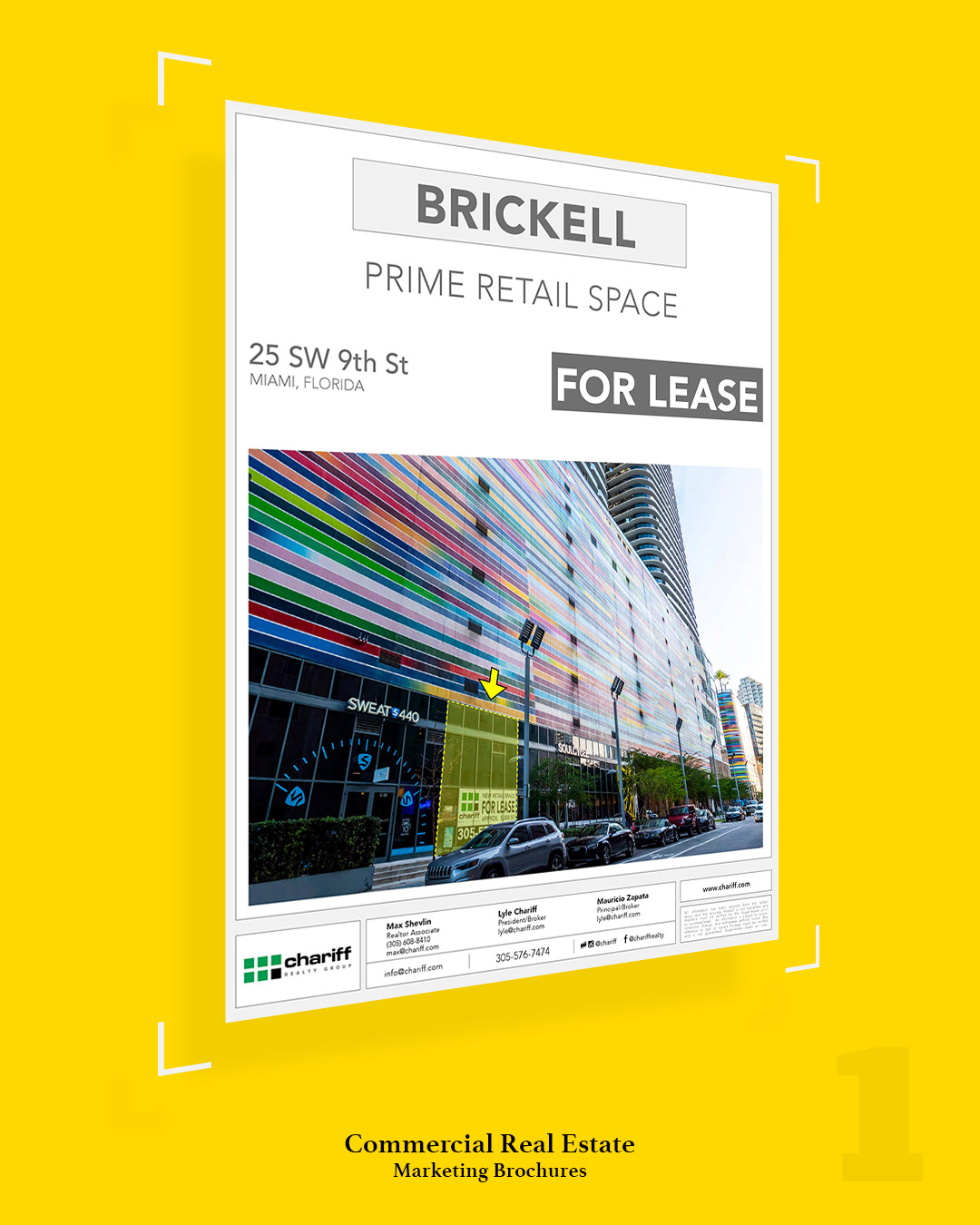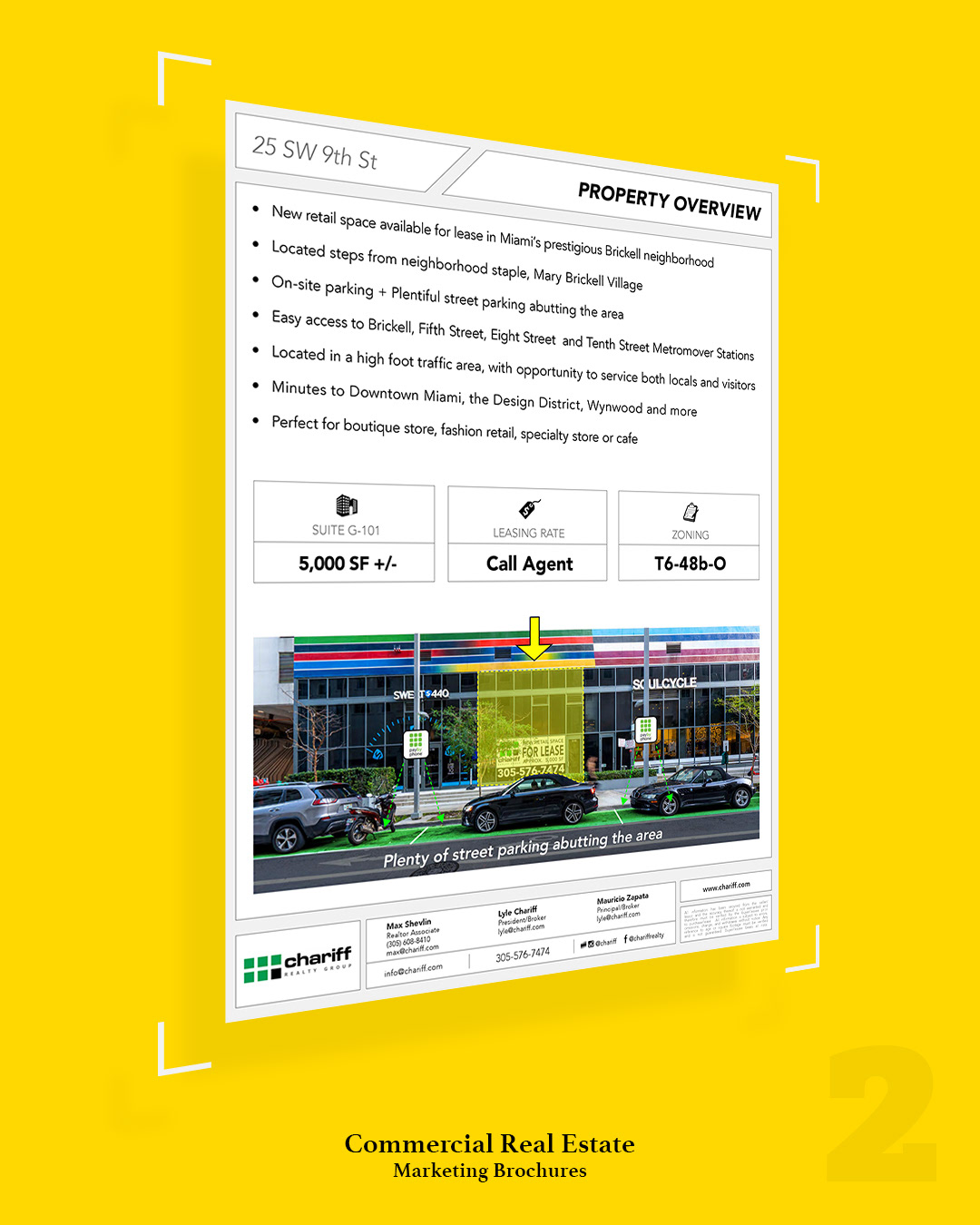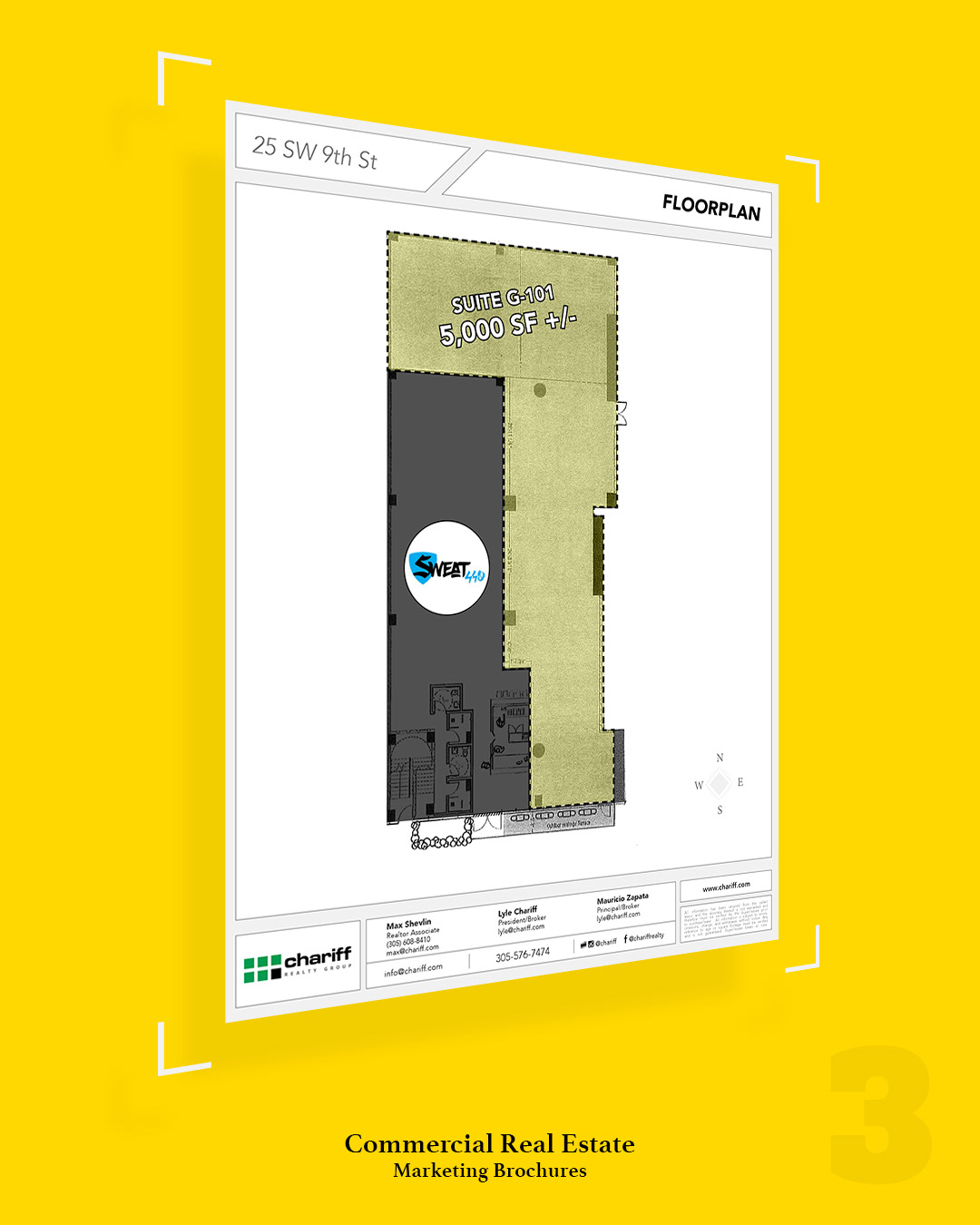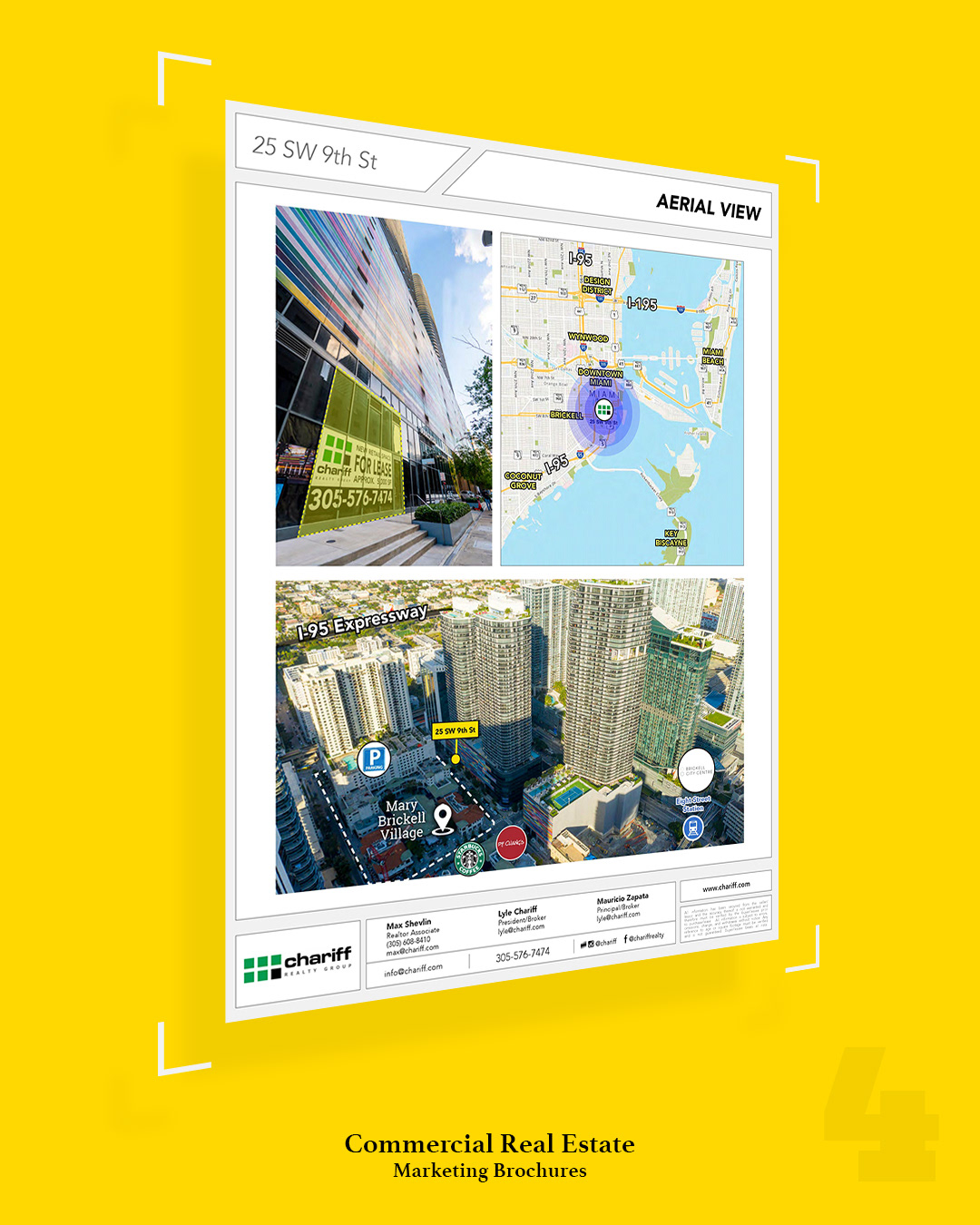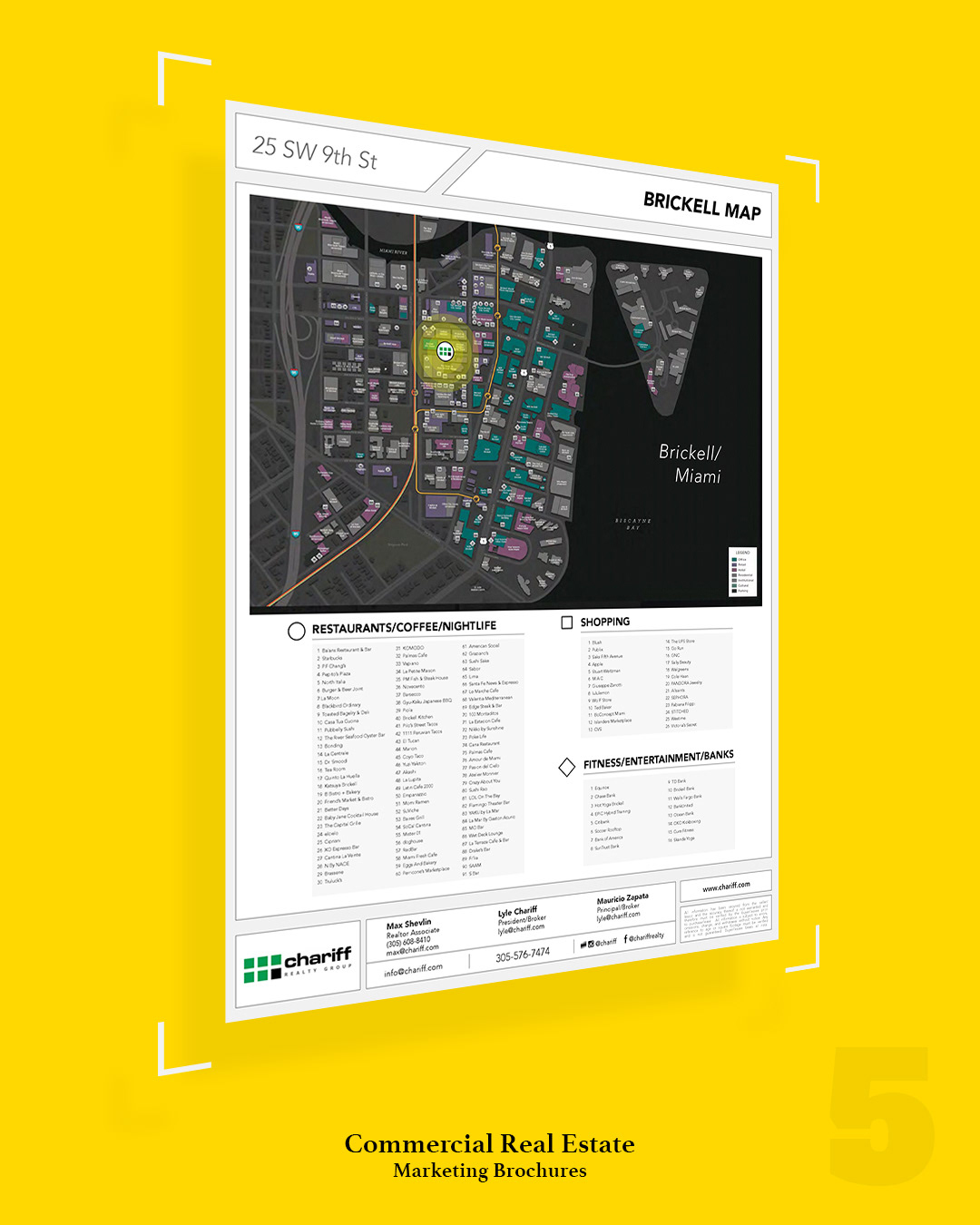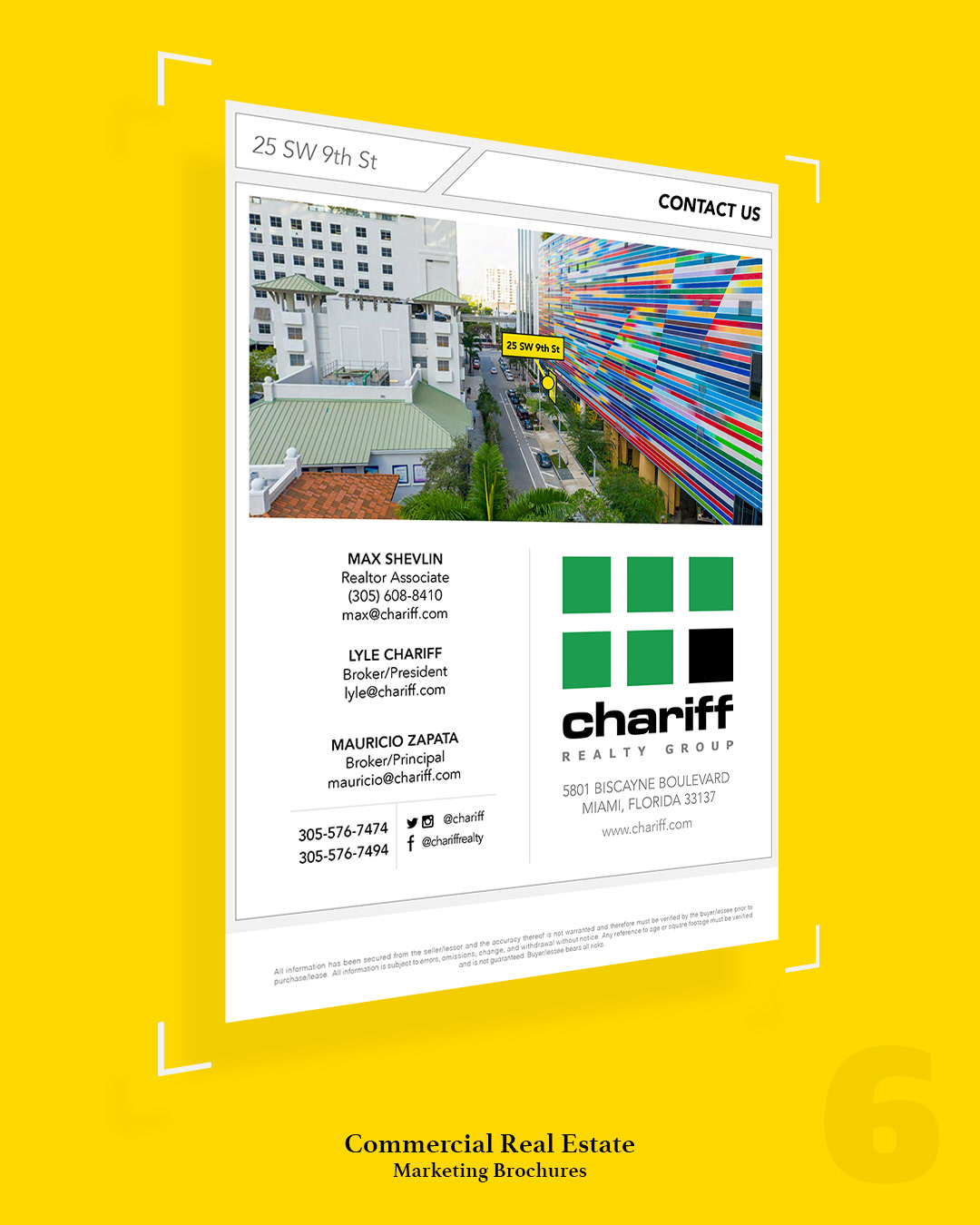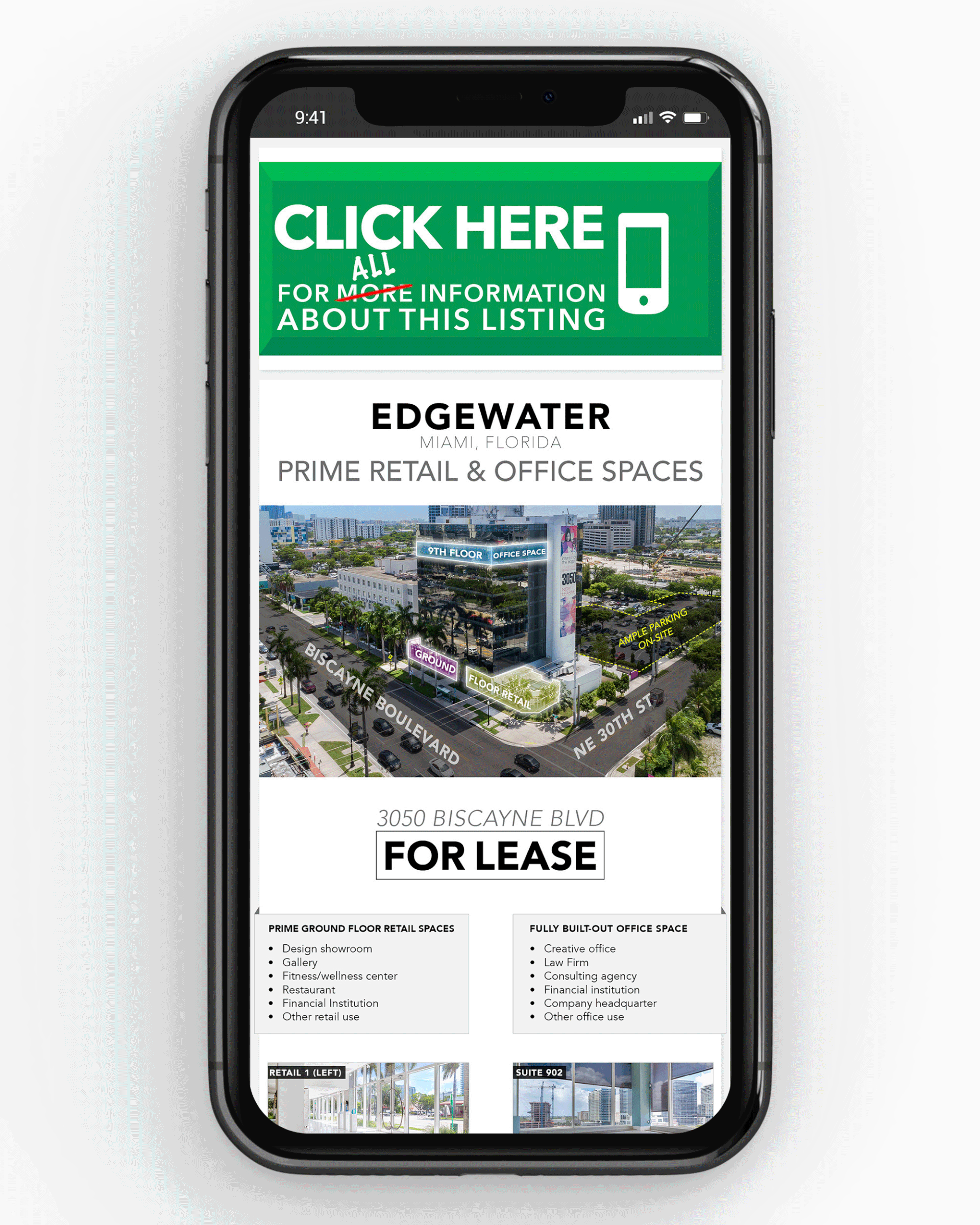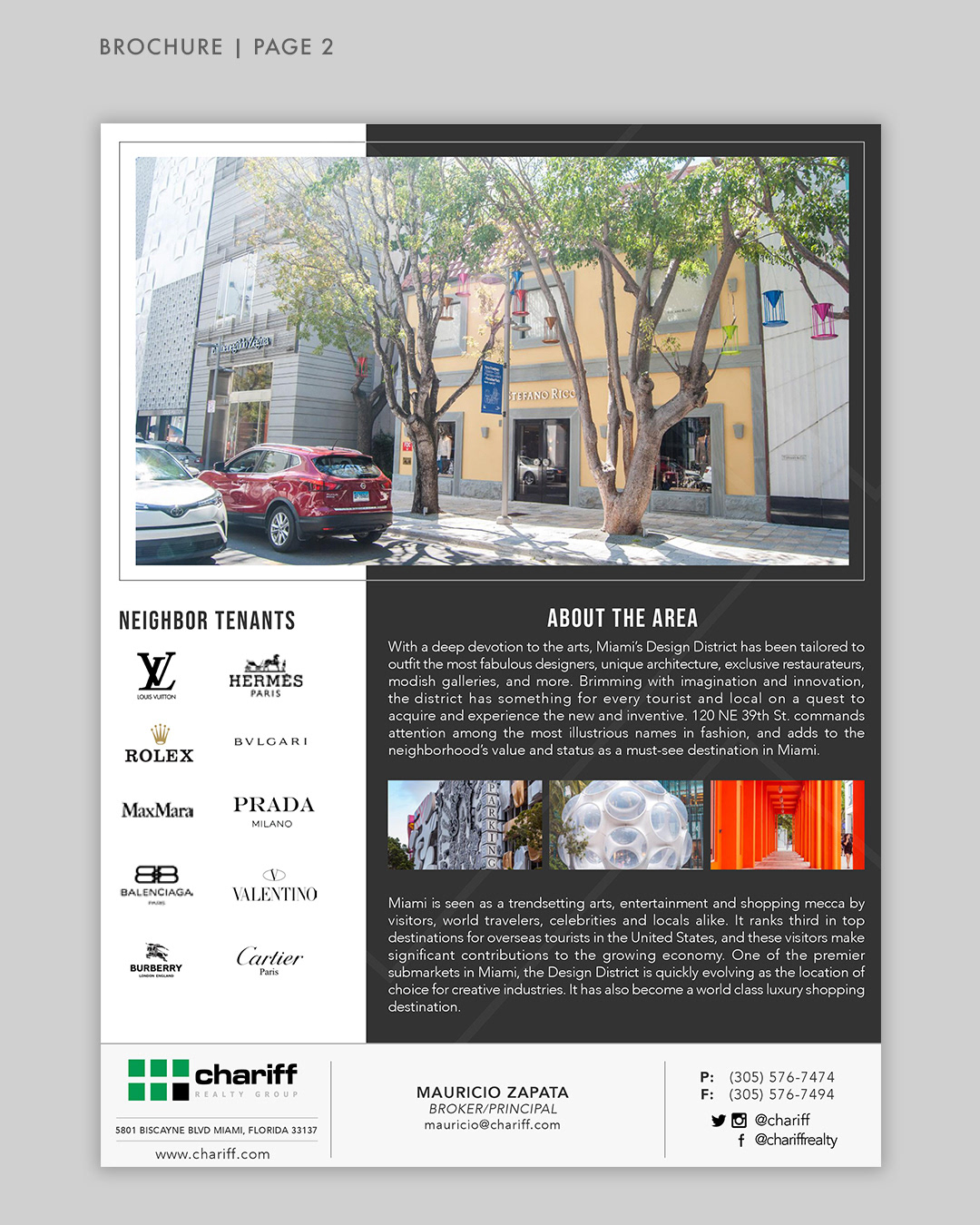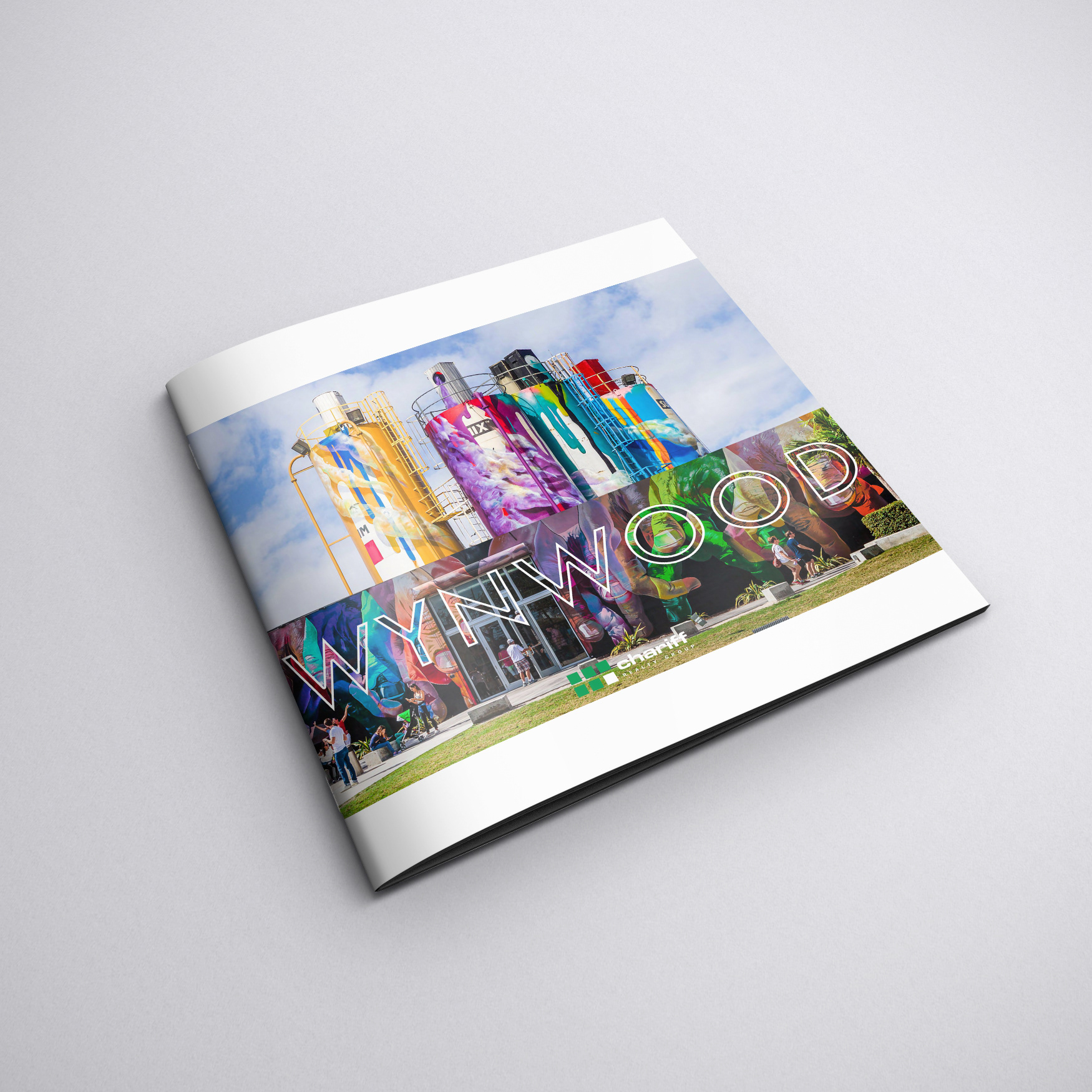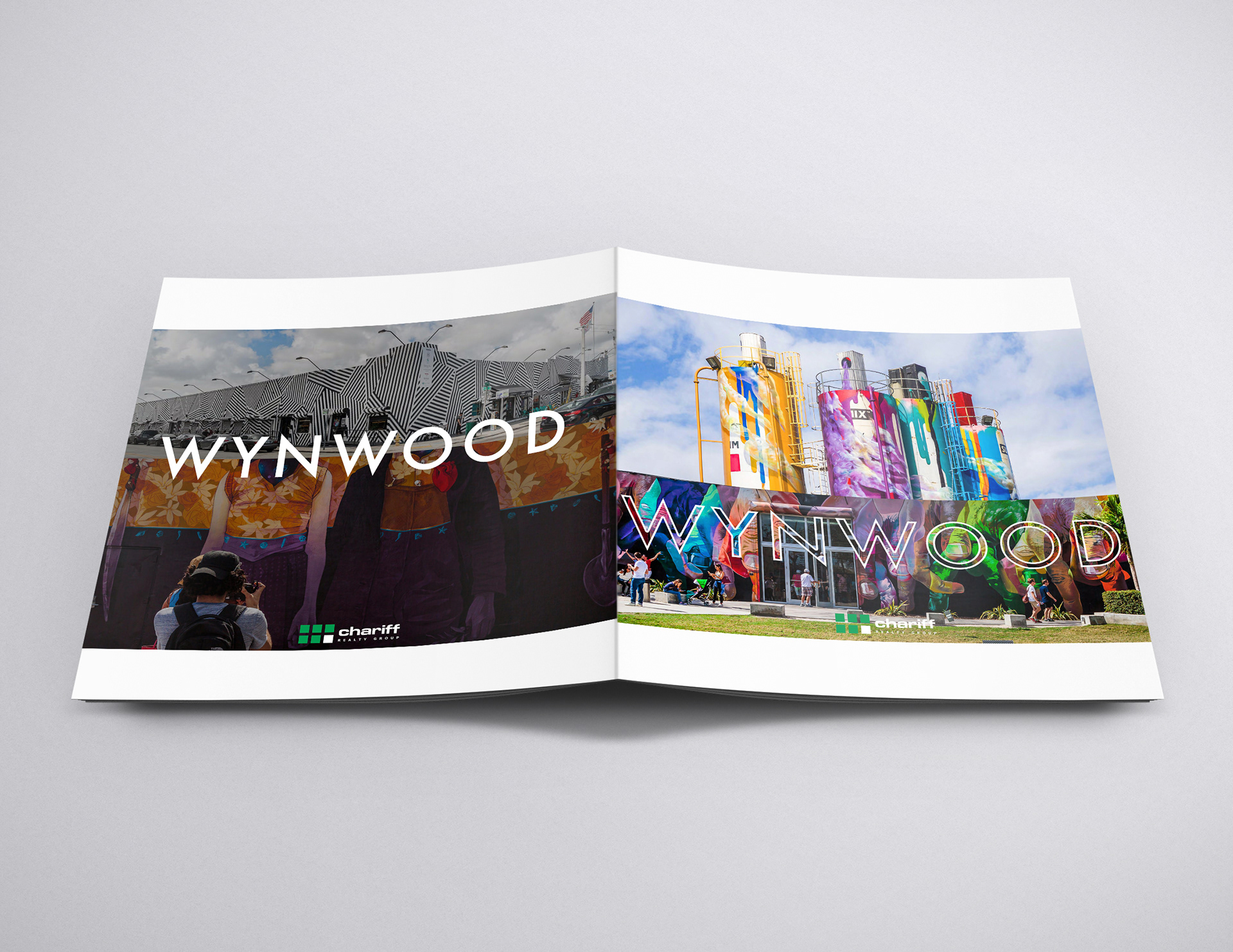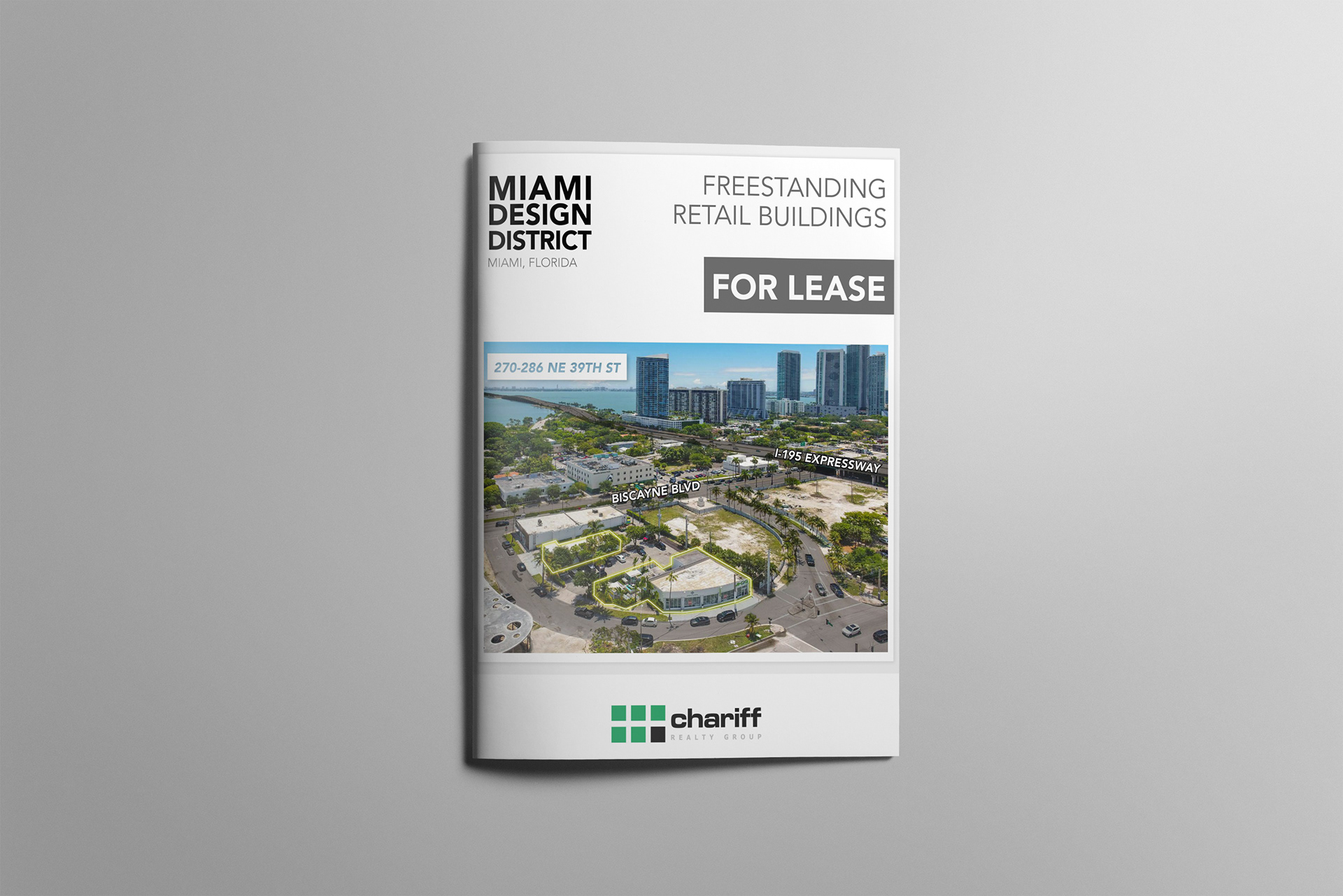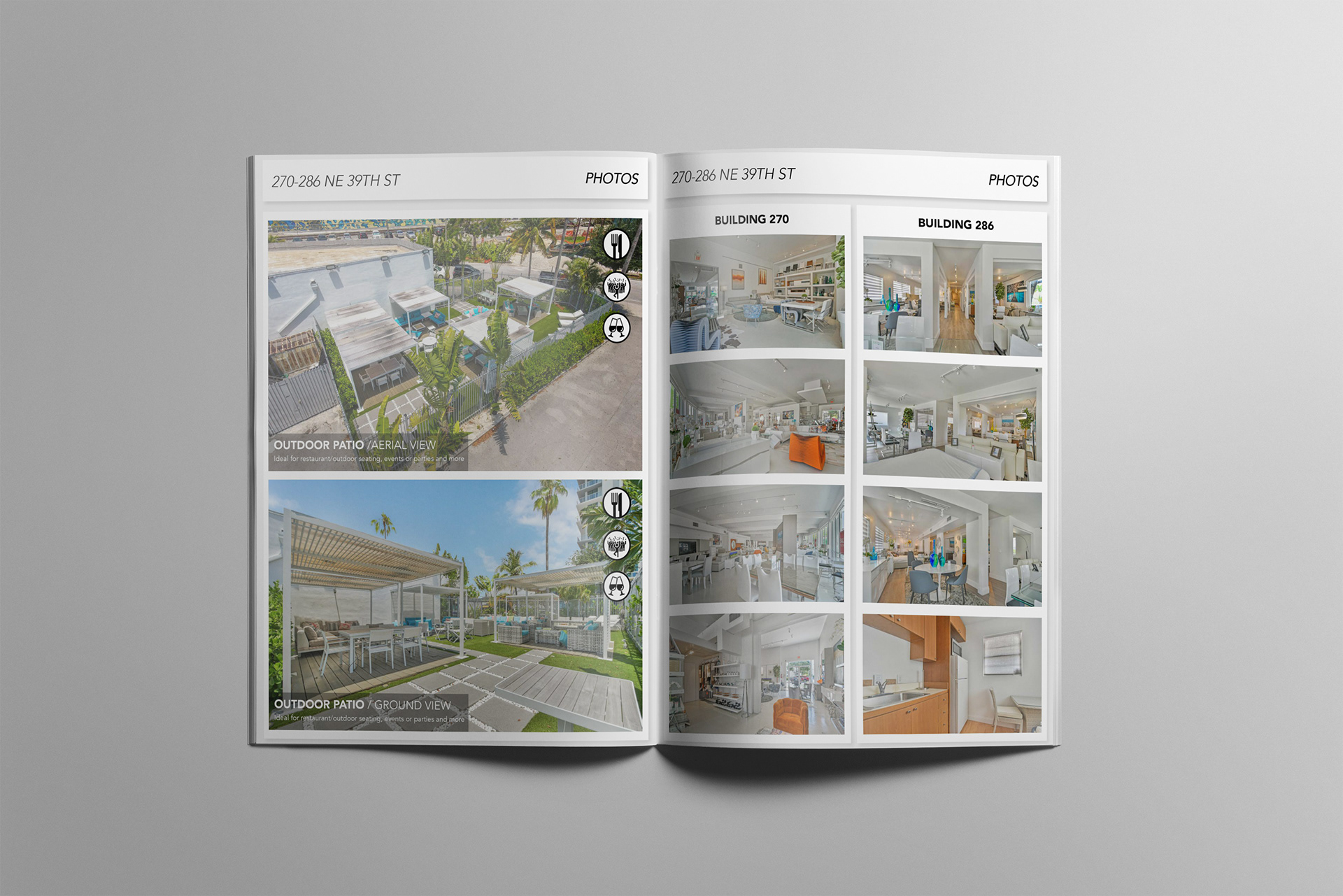 Note:
All Graphic Design was done by me, but I do not claim ownership of their logos, photography, etc. All content belongs to the RE company.